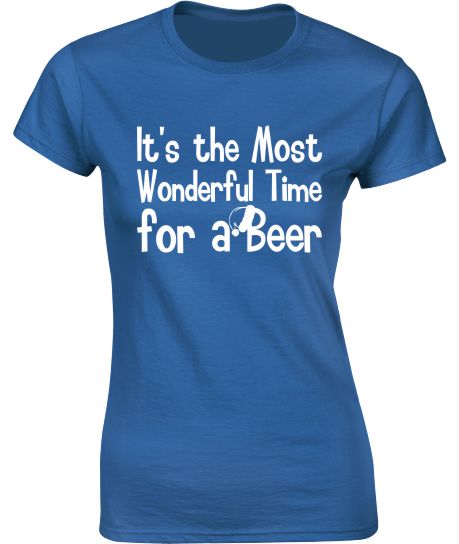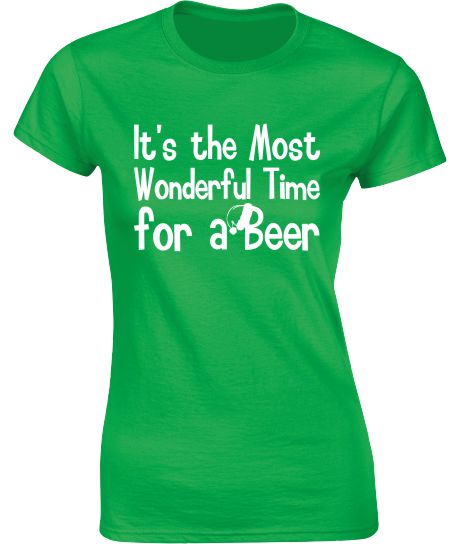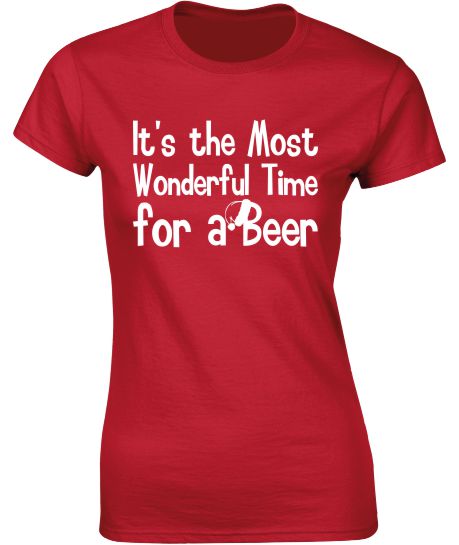 The Most Wonderful Time for a Beer. Christmas T-Shirt - Ladies Crew Neck
As if we need to be told!
100% Cotton t-shirt in red. Mens and ladies sizes available.
Please check for your correct size in our Sizing Guide.
Please note that the 'ladies' t-shirts are so-called because they are 'fitted' and not the loose-fit of the mens.