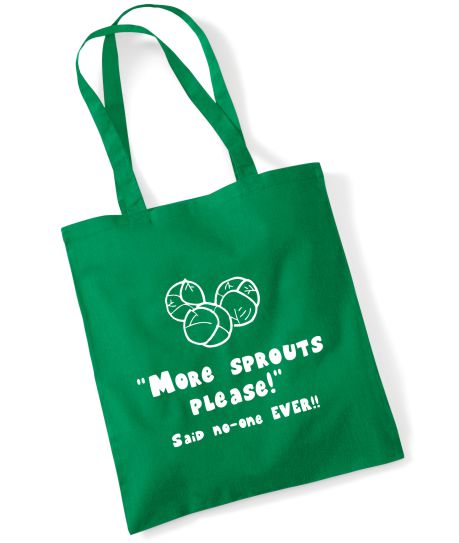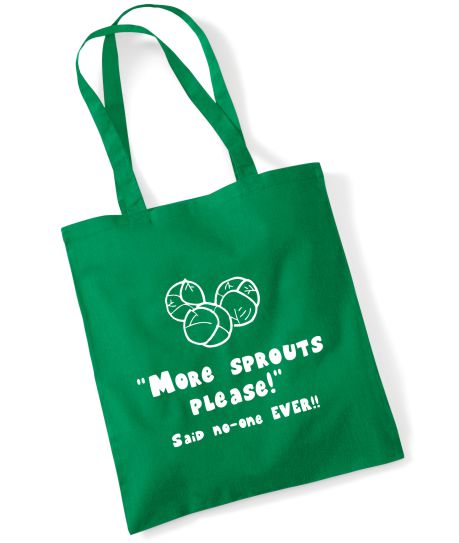 "More Sprouts Please Said No-One EVER!!" Christmas Tote Bag
Never has such an abomination crossed my lips!!!
(Printed on one side only.)
'Bag for Life' Tote Bag with long (67cm) handles for over the shoulder use.
100% 140gsm Cotton.
Dimensions - 38cm x 42cm, Capacity - 10 litres.
Lots of other colours available. As always, just message us with what you'd like and we'll see what we can do for you.