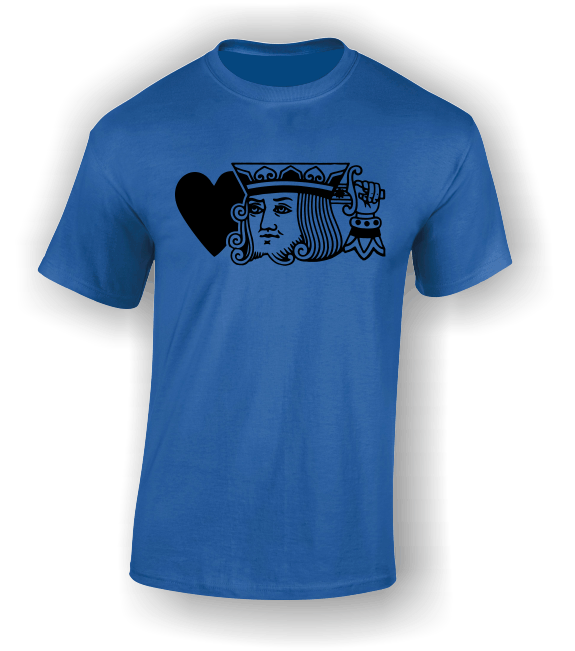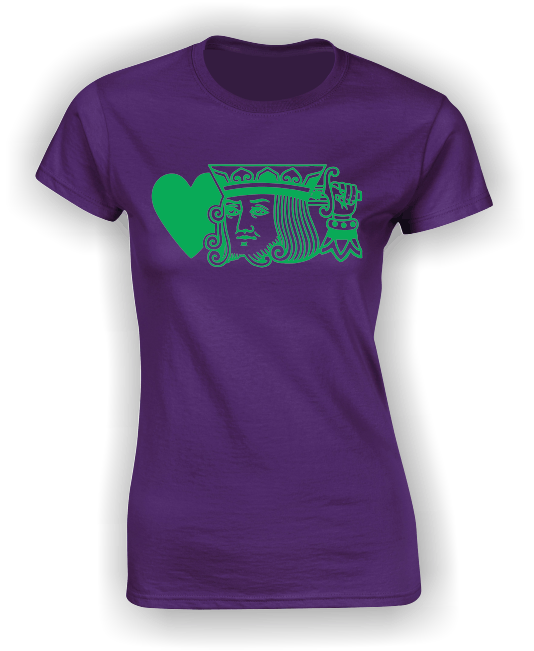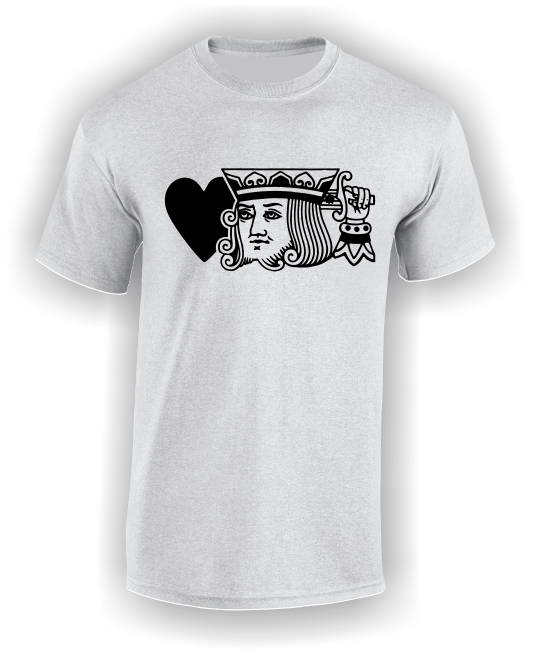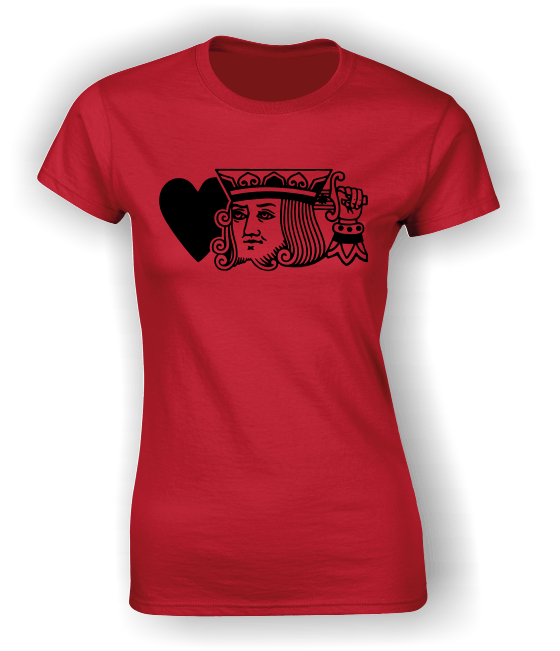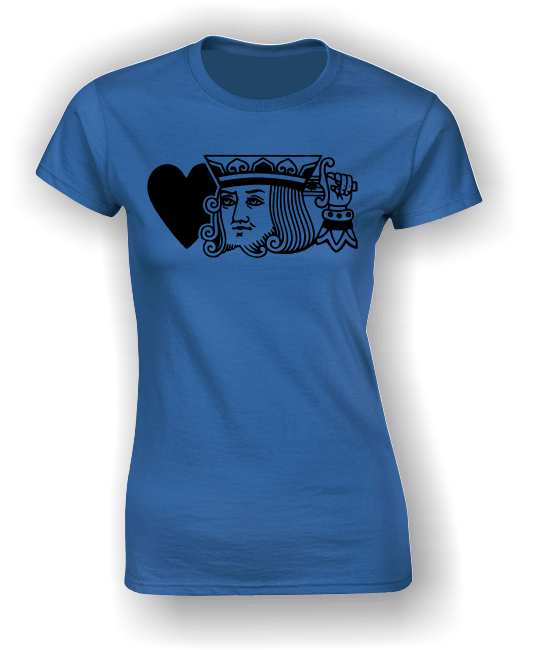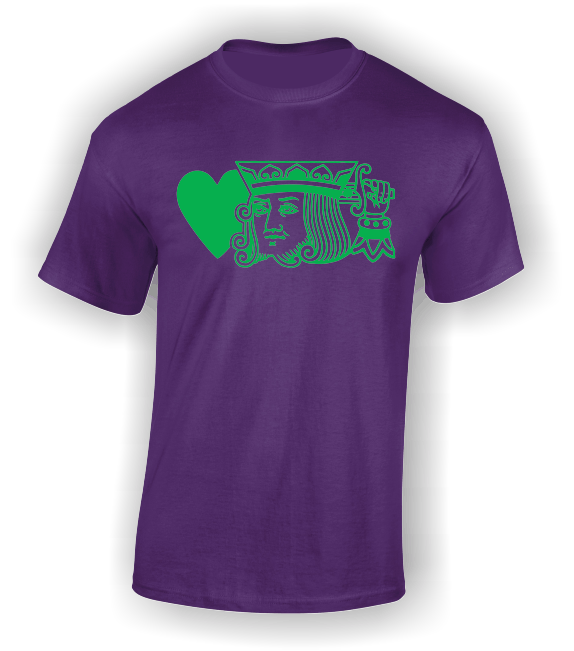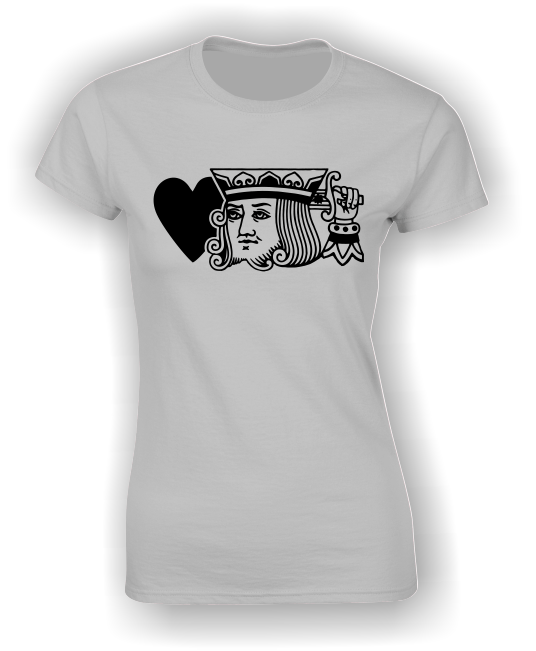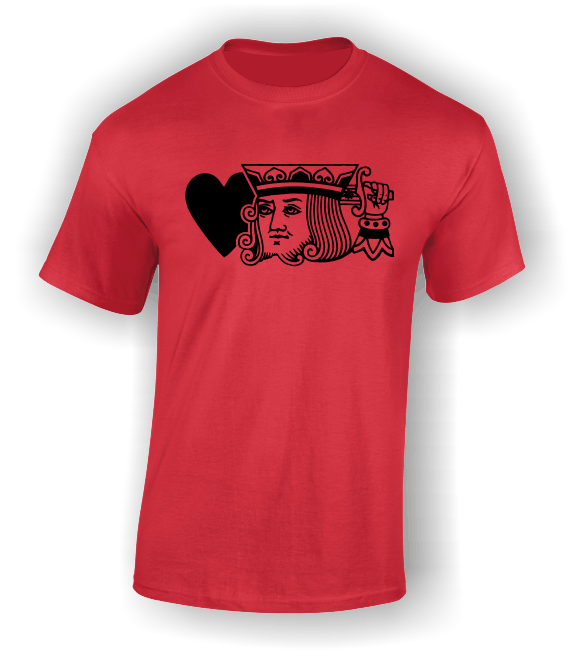 King of Hearts T-Shirt
The King of Hearts, otherwise known as The Suicide King because he appears to be stabbing himself in the head with his sword.  This T-Shirt is perfect for poker nights, or even a stag do...?
100% Cotton T-Shirt in a variety of colours. These colour combinations are just to give you an idea, so get in touch with any other preferences.
Mens and Ladies sizes available.
Please check for your correct size in our Sizing Guide.
Please note that the 'ladies' T-Shirts are so called because they are 'fitted' and not the loose fit of the mens.