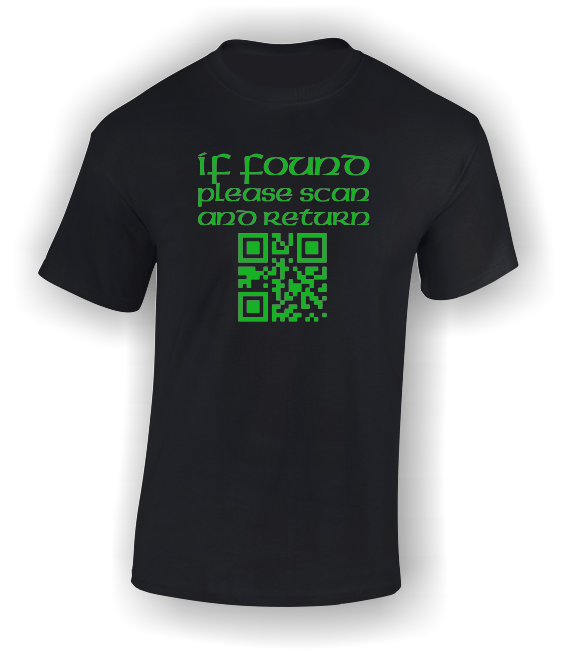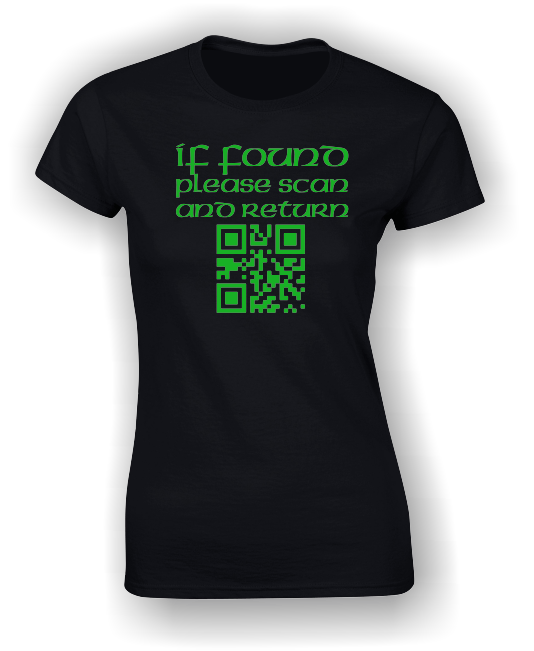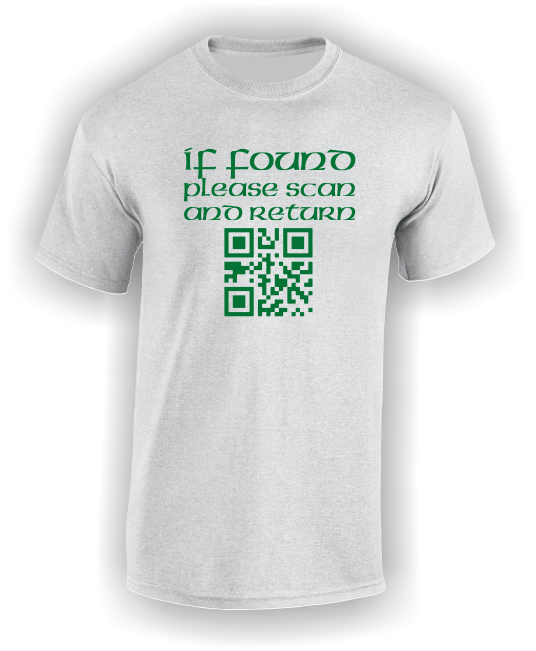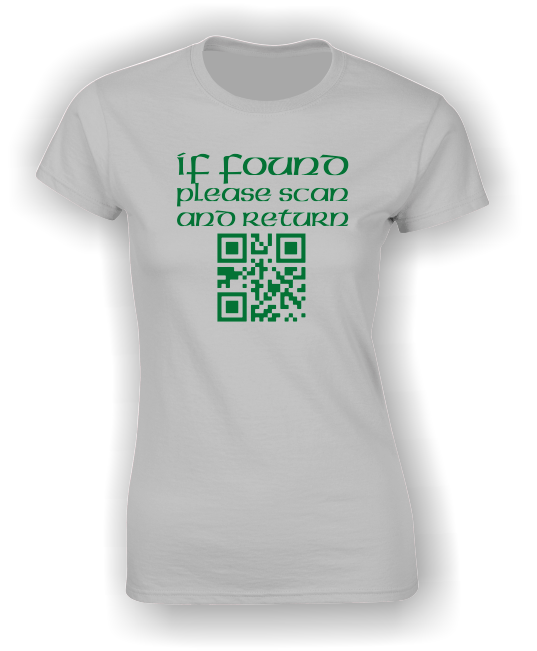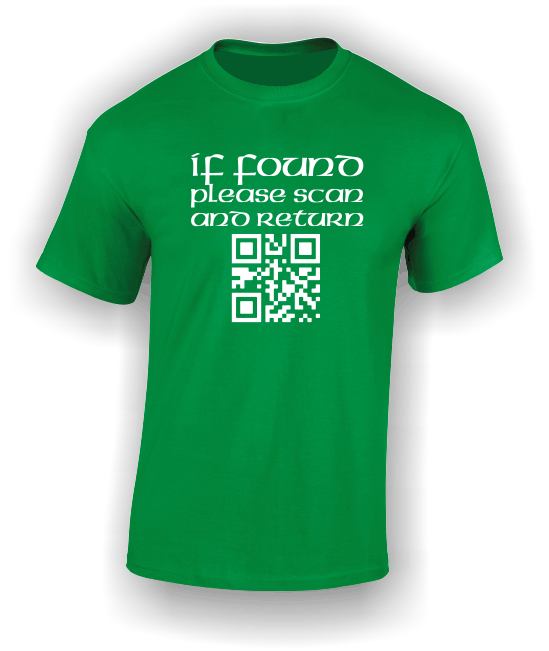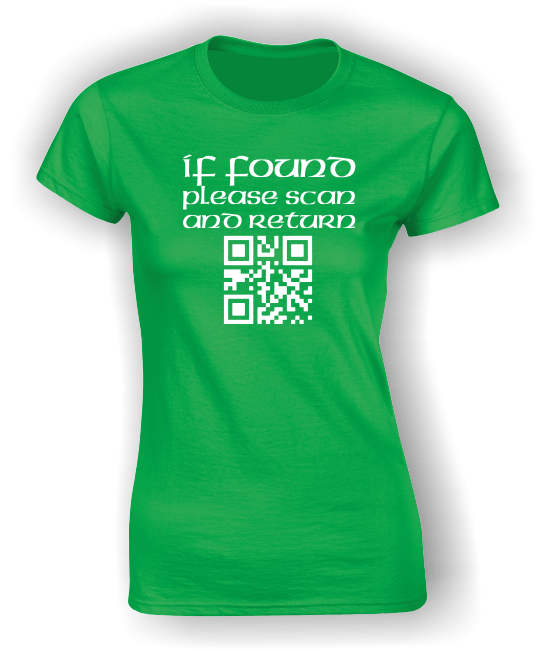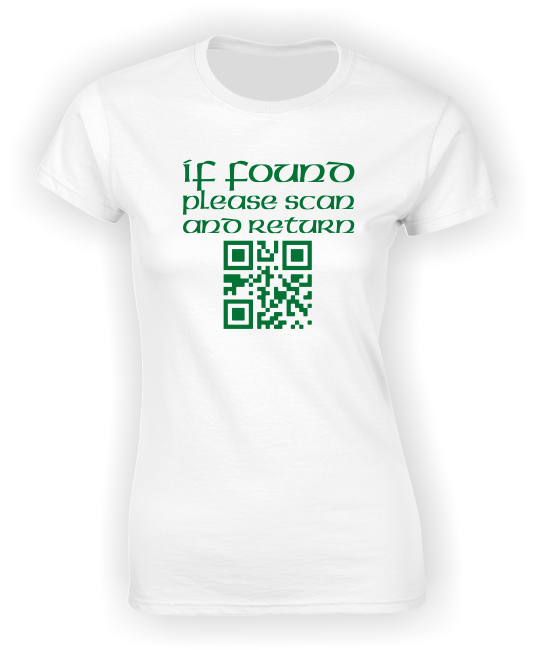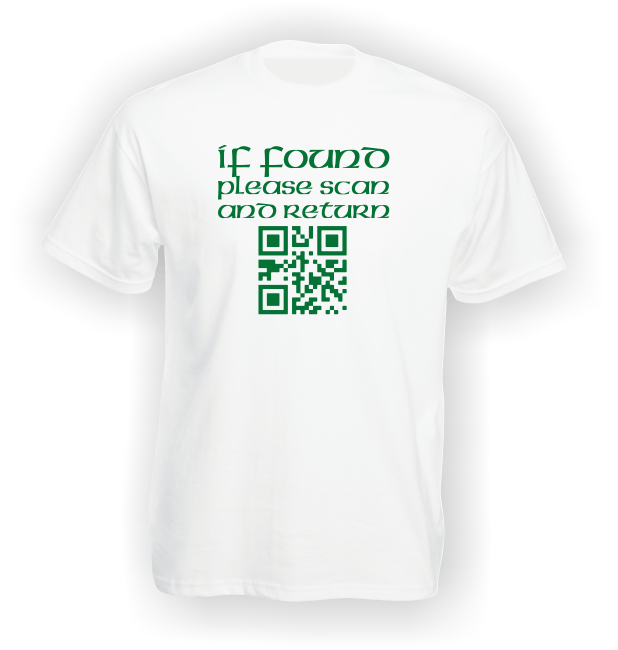 If Found Please Scan and Return (QR Code) T-Shirt.
You know what it's like... You go out with your mates for a few sherberts to celebrate St. Paddy's, end up getting separated from the crowd and sitting alone on a kerb eating your curry chip and just wanting to go home.... Well, this t-shirt is perfect for you. We can charge the QR code with any info you want - the name of the hotel you've all booked into for the night, your best mate's mobile number, your girl or boyfriend's number, but not your mother-in-law's number. Never your mother-in-law's number... Then, when you're too far gone to get yourself home, you can depend on the kindness of a stranger. The Spirit of the Irish! Slainté!!
Just order whichever size and colour you want, then let us know the info you want in the QR code.
100% Cotton T-Shirt. Mens and Ladies sizes available.
Please check for your correct size in our Sizing Guide.
Please note that the 'ladies' T-Shirts are so called because they are 'fitted' and not the loose fit of the mens.
If you would like this T-Shirt or print in other colours, please feel free to contact us and we'll see what we can do.