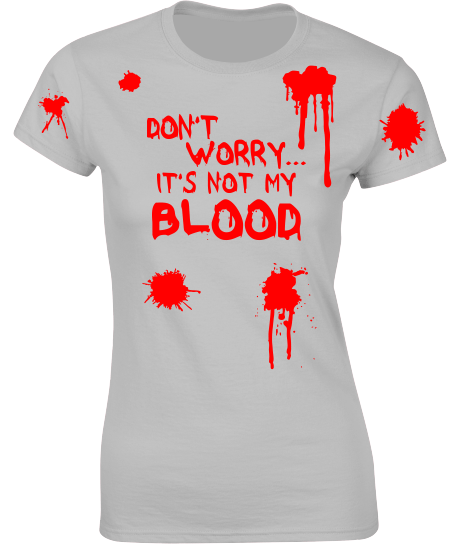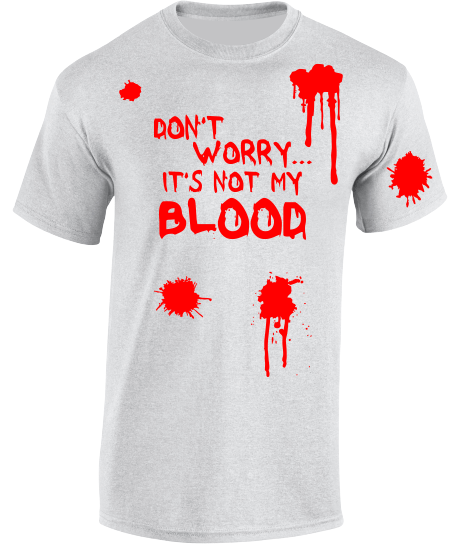 'Don't Worry It's Not My Blood' Halloween T-Shirt
(FYI:- It's not funny to walk through the A&E department of a hospital wearing this... I speak from experience...)
To add to the fun of this t-shirt, the blood splatters will be completely random and so may vary wildly from the image.
100% Cotton T-Shirt in grey. Mens and Ladies sizes available.
Please check for your correct size in our Sizing Guide.
Please note that the 'ladies' T-Shirts are so called because they are 'fitted' and not the loose fit of the mens.
If you would like this T-Shirt or print in other colours, please feel free to contact us and we'll email you a mock-up of what it would look like.